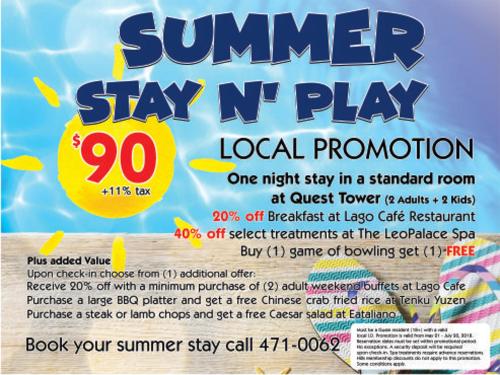 [PROMOTION] SUMMER STAY N' PLAY
For local friends and family!
Book a standard room for $90* and enjoy all the promotional deals while your stay!
Call for more information at 471-0061.
Promotion is available from May 21 - July 20, 2018!
DOWNLOAD F
LYER
MAY SPECIALS
(Updated: 5/3/2018)
Don't miss what's happening in our restaurants!
New items featuring this month are:
Mother's Day on May 13th at Lago, Strawberry Cheesecake & Raspberry Mocha Drinks at Ciao, and a new menu "Power Plate" at Iki Restaurant.
Please check the poster in the hotel lobby for other specials!
For reservation or more information, call us at ext. 7154.
DOWNLOAD POSTER
IKI SPRING SEASONAL DINNER SET
-Mozuku Seaweed, Corn Tofu, Squid Dressed with Salmon Roe
-Octopus and Fresh Tomato Carpaccio Dressed with Japanese Sauce
-Assorted Sashimi (Tuna, Flounder, Sweet SHrimp)
-Non-Sweet Egg Custard with Boiled Short Necked Clam and Fresh Seaweed
-Grilled Pork Spare Ribs with Japanese Pepper Flavor
-Grunt Fish "Isaki" Japanese "Shabu Shabu" Style Hot Pot Dish with Japanese Green Tea Flavored Broth Soup
-Boiled Rice in Broth Soup served with Deep Fried Sakura Shrimp with Vegetable Tempura on Top
-Soy Milk Pudding
$14.00 +10% sc
DOWNLOAD MENU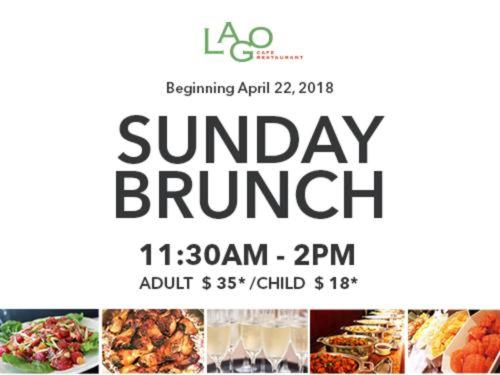 SUNDAY BRUNCH AT LAGO RESTAURANT
It's back at Lago Restaurant beginning April 22.
The Brunch Includes One game of bowling per paying guest.
*A 10% Service Charge will be added to all prices listed.
Please call 300-7226 or ext. 7190 for reservations or more information.
DOWNLOAD POSTER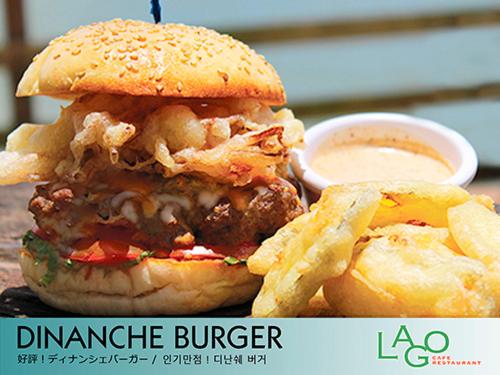 DINANCHE BURGER
Indulge in our signature Dinanche Burger topped with crispy onions, lettuce, tomatoes and dressed in our homemade Dinanche sauce. Served with beer battered pickles and paired with Cajun ranch sauce that sure to take you on a culinary journey!

$14.00 +10% sc

Please call ext. 7190 or 300-7226 for reservations or more information."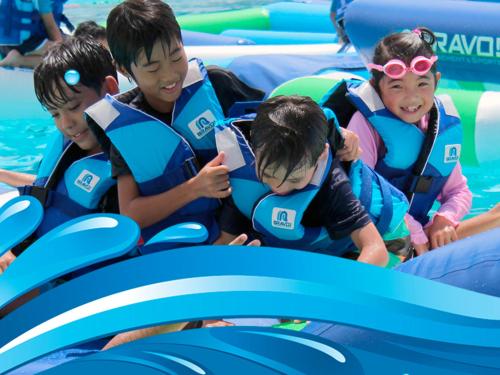 LEO ATHLETIC WATERPARK
Spring into Summer here in paradise with our Leo Athletic waterpark!
Saturday, April 28 to Saturday, June 30.
Open on Saturdays and Sundays only.
DOWNLOAD POSTER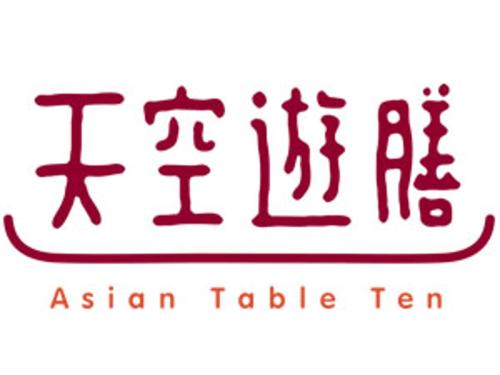 TENKU YUZEN SEASON DINNER
for April 1 - June 30 at
Tenku Yuzen.
-Seaweed Salad w/ Garlic Dressing
-Thai-Style Soup
-Homemade Spring Rolls
-Fried Shrimp in Mayonnaise Sauce
-Combination BBQ(Kalbi, Harami, Prime Pork, Vegetable)
-Kimchi
-Rice
-Homemade Almond Jelly
$60.00
(+10%)
For reservation or more information, please call 671(471)0033.
DOWNLOAD MENU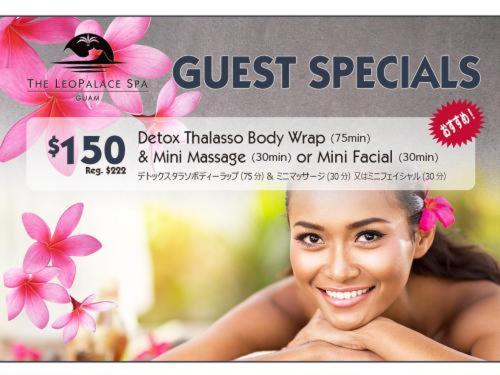 SPA GUEST SPECIALS (APRIL - JUNE)
LeoPalace SPA
:
Manager's Special:
Detox Thalasso Body Wrap (75min) & Mini Massage (30min) or Mini Facial (30min)
Plantomer Lift-Off Mask (60min) Aroma Sweet Massage (60min)(Total Relaxation) or Vitality Massage (60min) (The combination of deep tissue & Swedish Massage) Aroma Hot Stone Massage (60min) Full Therapeutic Body Massage (90min) Quick Oil Massage (30min) Neck & Shoulder, Head & Arms, or Foot Massage
DOWNLOAD FLYER
For reservations or more information, call EXT. 7953 (10AM-5PM)