LEOPALACE RESORT COUNTRY CLUB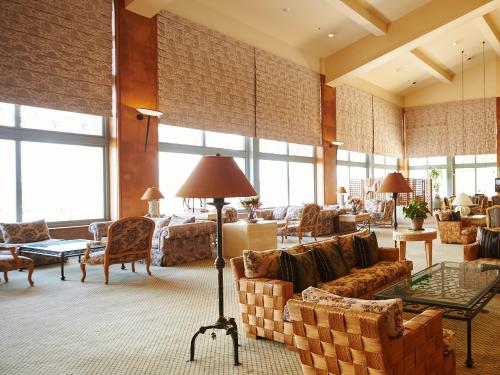 Using nature to its fullest advantage, it is the most distinguished champion golf course in Guam. This high-speed green 36-hole golf course was designed by professional golfers, Jack Nicklaus and Arnold Palmer.
INFORMATION
Hours of Operation: 6 AM ~ 5:30 PM (ON), 6:30 AM ~ 5 PM (OFF 12/1 ~ 3/31)
Club/Shoe rentals and lockers are available.
18 Hole Round Play
Driving Range: Turf
Reservations at: 1-671-300-1219 (phone), 1-671-471-0029 (fax)
lprcc@leopalaceguam.com
CLUBHOUSE
All inquiries and requests about the LeoPalace Resort Country Club. On 1st Floor, we have Clubhouse Front Desk and Golf Pro-Shop (6:30 AM ~ 4 PM), and on 3rd Floor, we have Gold Club Restaurant (7 AM ~ 3 PM).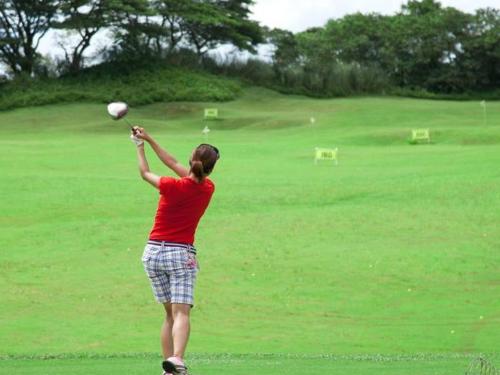 DRIVING RANGE
Open Hours 6:30 AM-5 PM (Last Check-in 4 PM) *Thursday 1 PM-5 PM
Reception PRO-SHOP
Fee 80 balls / $10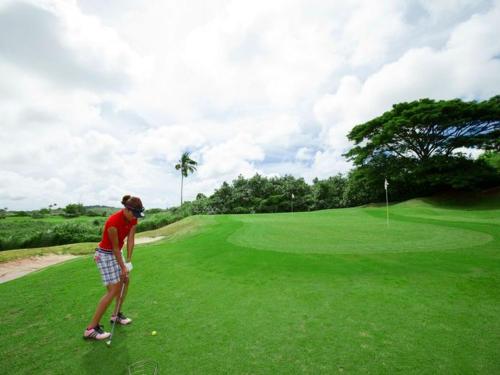 CHIPPING & PUTTING GREEN
Available before tee time or for practice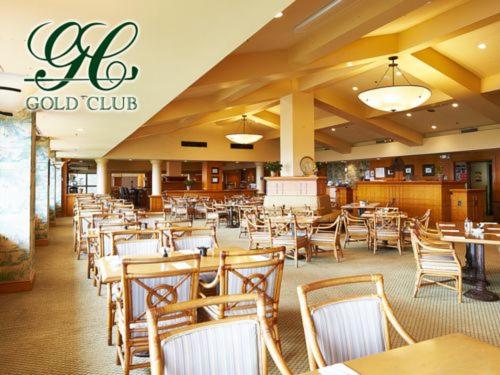 GOLD CLUB RESTAURANT

Serving Hours
Location - LeoPalace Country Club, 3F
6:30 AM ~ 10:30 AM (Breakfast)
10:30 AM ~ 3 PM (Lunch)
11 AM ~ 2:30 PM (Sunday Brunch Buffet)
Seating Capacity 130 seats, 2 party rooms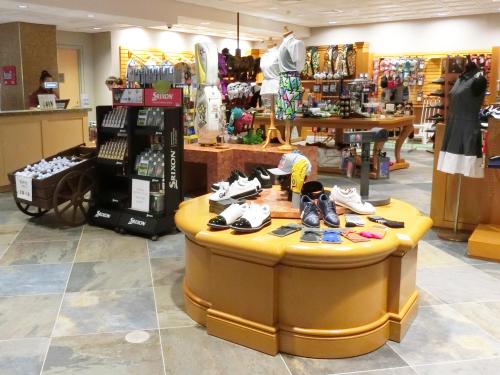 PRO SHOP

A Large Selection of top brands & high-performance apparel and other golf items.
Location - LeoPalace Country Club, 1F
Open Hours 6:30 AM ~ 5 PM
HIBISCUS COURSE
The Course of "Intelligence" on which the essence of the strategies developed by J. Nicklaus was concentrated, expected to experience may exciting drama.
ORCHID COURSE
A dream course in a wonderful location that has ponds and bunkers arranged masterly.
BOUGAINVILLEA COURSE
The course of "Beauty" making maximum use of a variety of nature in the tropical island, bringing golfer to dynamic and invigorating play.
PLUMERIA COURSE
Strategically arranged 9 holes taking full advantage of the exciting natural terrain and novel formative art.