Our Global Standard Sports Training Facilities
Our sports facilities "Pan Pacific Sports Center" meets all international standards which therefore a number of professional baseball players and J League players visit our center every year. Team camping is also available at our facilities. At Pan Pacific Sports Center, we take every important aspects of sports training seriously, including the training itself, meals, and recovery process.
Sports Reservations: 1-671-300-4001 (phone) / 1-671-471-3052 (fax)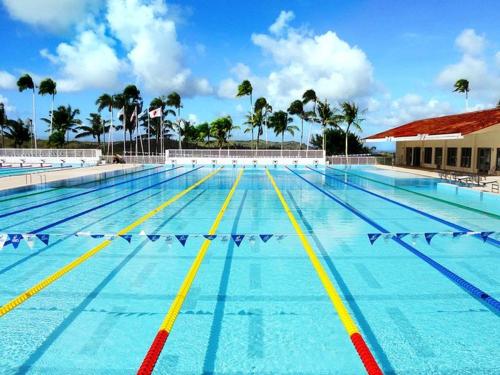 SWIMMING POOL
Every year a full-scale competition is held at our professional swimming pool area including the diving pool with the depth of 5 meters. The competition pool is 50m long with 20 courses available. The pools are available for small walking and playing as well.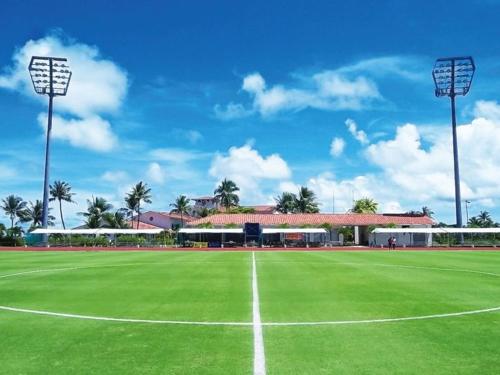 SOCCER FIELD
Fully covered with natural turf, we have total 3 soccer fields where J League professional teams visit every year for training.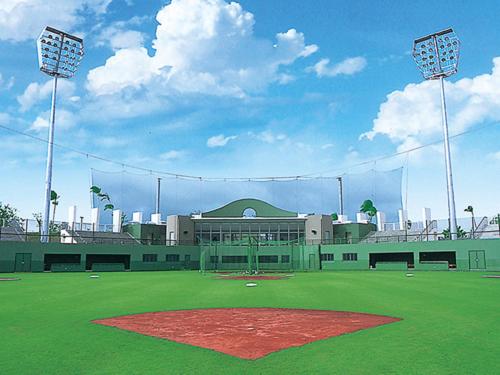 BASEBALL STADIUM
Official major league size stadium fully covered with natural turf. Equipped with lighting system for night games, broadcasting room, locker rooms, and batting case.